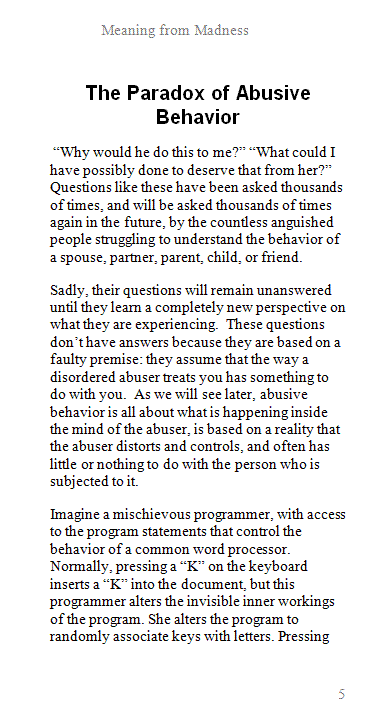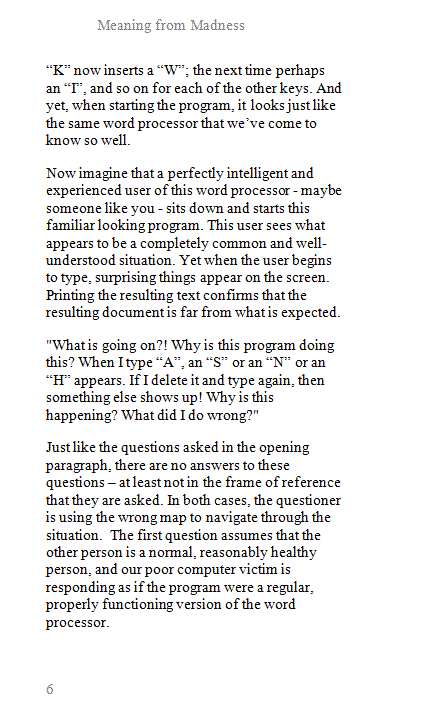 ---
Still Struggling to Put the Pieces Together?

Tears and Healing Reflections - Insights on Abuse, the Diseases that Cause It, and the Relationships it Haunts delves deeper into the pain and paradox of an abusive relationship. It explains why we fail to understand even though we struggle; why holidays are so difficult; the relationship between borderline and narcissistic PD; defines abuse in a simple way. If you've been grappling with this difficult experience, this book can help you reach a better understanding. More about this book.

Tears & Healing Reflections comes in the Relationship, Big Storm, or Richard Skerritt package at a savings.
---
Books by Richard Skerritt:
Books on Abusive Relationships by Richard Skerritt
Why They
do It

Meaning from
Madness - $20

Your Feelings
and Decisions

Tears and
Healing - $24

Overcoming
Love

In Love and Loving
It - or Not! - $14

Seeing the
Big Picture

Tears & Healing
Reflections - $24

Surviving
Divorce

Surviving the
Storm - $24

Patterns of
Dysfunction

The Hypervigilant
Personality-$30

Click a cover for more info... Get three or more books together in a package and save.
---
This is a secure site, and we respect your privacy. You can read more about our and our .
Copyright 2006-17 Dalkeith Press, Inc.